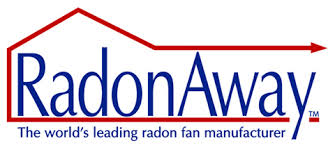 Radon is a natural radioactive gas.  You can't see, smell, or taste it, but breathing in too much radon can cause lung cancer and other harmful side effects.  Radon gas is found in all over the United States, and can get into any type of building.  Since you and your family probably spend most of your time at home, this is where you are at greatest risk.  
Contact Us For A Free, In-Home Estimate!
If a recent radon test detected high levels of radon gas in your home, contact Radon Technology & Environmental for simple, affordable, and effective home solutions. With over 25 years of industry experience, we deliver proven solutions for radon remediation to homeowners in Royersford and across Southeast Pennsylvania. Contact us for a free, in-home estimate on a new radon mitigation system. To ensure minimal visibility and maximum results, we'll even match your radon system to the color and decor of your home. Call (610) 427-8793 today!
Dependable Home Radon Mitigation Installation for Southeast Pennsylvania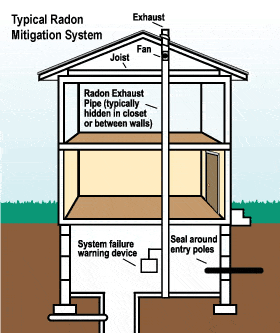 While soil is the most common source of radon gas, it can also result from stone foundations, crushed stones, or numerous sources under the home.  When air pressure within the home is lower than the surrounding soil, air containing radon gas is pulled from below the foundation into the living space.  This occurs naturally as warm air rises upward, creating a vacuum in the lower levels of the home.  As air is circulated throughout the home, due to heating, cooling, and activities, radon is introduced into the entire indoor environment.
Radon gas infiltrates the home through:
Cracks in flooring
Construction joints
Spaces around service pipes
Gaps in suspended floors
Cracks in walls
Open spaces inside walls
Household water supply
Reduce high radon levels in your home with expert radon system installation!
Family owned and operated, Radon Technology & Environmental recognizes the importance of safe, sustainable solutions to elevated radon levels.  Have complete confidence that we protect your best interests and achieve your total satisfaction with swift, honest, and quality radon abatement service.  Our highly trained technicians treat your home and property with the respect you deserve, leaving behind no mess, damage, or debris.  All work is handled on time, on budget, and with the highest level of professionalism.  There are never hidden costs, unpleasant surprises, or lengthy delays.  We'll work with you to answer your concerns and exceed your expectations, installing an effective system and reducing radon gas levels in your home by up to 99%.  Even the most difficult challenge will be answered with mitigation methods that let you breathe easier.  System results are guaranteed. Contact Radon Technology & Environmental, and we'll set your mind at ease.
Radon System Installation in Avoca, Doylestown, Quakertown, Warminster, Blakeslee, Phoenixville, Moosic, Pottstown, Willow Grove, Limerick, Royersford, Clarks Summit, Morgantown, & Lancaster PA