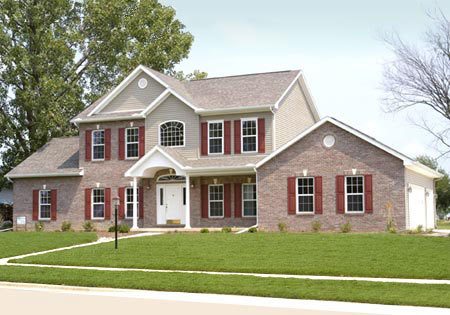 When homeowners put their house on the market, they are looking for a quick, hassle-free sale.  Potential buyers are expecting a safe, stress-free purchase.  The Environmental Protection Agency, the US Surgeon General, and the American Society of Home Inspectors, all recommend testing for radon and performing radon mitigation prior to a sale.  Locally owned and family operated, Radon Technology & Environmental brings over 25 years of experience to every project we take on.  We facilitate the sale and purchase of local homes through prompt, professional, and skilled radon removal service.  Rest assured, we protect your interests with fair pricing and unwavering integrity.  We work quickly to ensure that your transaction can proceed smoothly and without delays.
Protect home buyers with radon remediation systems!
As more and more people are becoming aware of the risks of radon gas exposure, home buyers are questioning radon levels before making any commitment.  They want to know if a home has been tested, and what measures have been taken to reduce levels.  During the sale of a property, there is little time to devote to radon gas or other complications.  It's best to test for radon as soon as possible, and have the results available for potential buyers.  The professionals from Radon Technology & Environmental will assist you in fixing any problems so there are no complications during the sale.  Know that radon levels in a home can be safely reduced.  Our extensive experience gives us a better understanding of complicated home closings and the many details which must be considered.  The specialists from Radon Technology & Environmental work with you to implement necessary measures, provide prompt turnaround, return calls quickly, and protect you with full disclosure of costs and information.
At Radon Technology & Environmental, we'll work with you to solve home radon issues safely and ensure you're ahead of the game!
If elevated levels of radon are detected, Radon Technology & Environmental can make sure it's not a deal-breaker.  Radon mitigation is simple, effective, and affordable, making the house safe for future occupants.  We install a mitigation system that will reduce radon to safe levels and ensure a passing grade from any inspector. Showing a potential buyer a trouble-free radon test and proactive mitigation steps is a positive selling point. Having a radon mitigation system in an existing home improves the marketability of the house. Contact Radon Technology & Environmental for free estimates and informative consultations in Avoca, Doylestown, Quakertown, Warminster, Blakeslee, Phoenixville, Moosic, Pottstown, Willow Grove, Limerick, Royersford, Clarks Summit, Morgantown, & Lancaster PA. Speak with a knowledgeable member of our staff who will immediately accommodate your situation with the proper service.
Radon Technology & Environmental provides fast, friendly service throughout Collegeville, King of Prussia, West Pittston, Exeter, Coatesville, Wilkes-Barre, Yardley, Mountain Top, Lansdale, Plymouth Meeting, Berwyn, Harleysville, Glenside & Newtown, PA, handling the needs of real estate professionals, home owners, home inspectors, home builders, developers, and home buyers with proven procedures and competitive pricing. We build long term partnerships with our clients, becoming a reliable and important asset, eliminating unnecessary stress, and delivering trusted radon abatement solutions. Contact Radon Technology & Environmental for details!
Radon Mitigation in Avoca, Doylestown, Quakertown, Warminster, Blakeslee, Phoenixville, Moosic, Pottstown, Willow Grove, Limerick, Royersford, Clarks Summit, Morgantown, & Lancaster PA